Explosive atmospheres with high temperatures
Chemical plants, gas and oil processing plants, power stations, military premises, car manufacturing plants, laboratories, and other heavy industry and mechanical engineering facilities.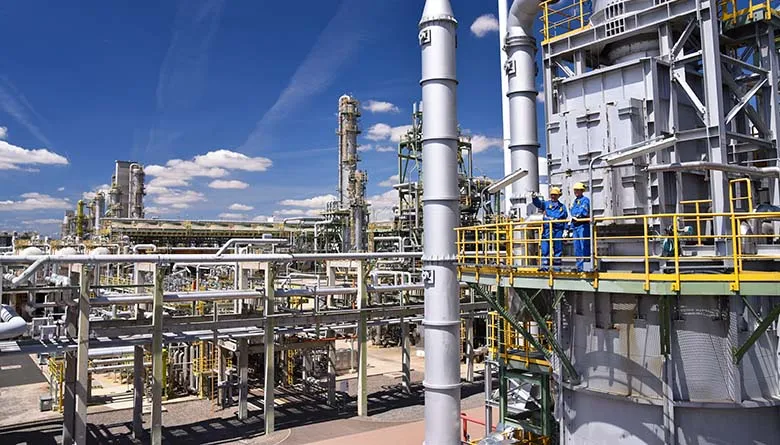 TrEx, a metal luminaire featuring tempered glass
A metal luminaire featuring satin tempered safety glass, TrEx is a perfect choice for hazardous areas where flammable gases, vapours and dusts are present and where an explosion may occur (zones 1, 21 and 2, 22). Meeting the requirements of Directive No. 2014/34/EU and boasting resistance to chemically aggressive environments, TrEx is suitable for facilities such as chemical plants, oil refineries, automobile factories, heavy industry and mechanical engineering facilities, as well as for power plants, military facilities and laboratories. IP66-rated, the luminaire ensures protection against dust ingress and jets of water, withstanding a maximum ambient temperature of up to 55 °C.
TÜV CY 21 ATEX 0206562X
Light fitting with disconnector Ex II 2G Ex db eb mb op is IIC T4 Gb
Light fitting Mxh with disconnector Ex II 2D Ex tb IIIC T 68°C IP66 Db
Light fitting without disconnector Ex II 2G Ex eb mb op is IIC T4 Gb
Light fitting Mxh without disconnector Ex II 2D Ex tb IIIC T 68°C IP66 Db